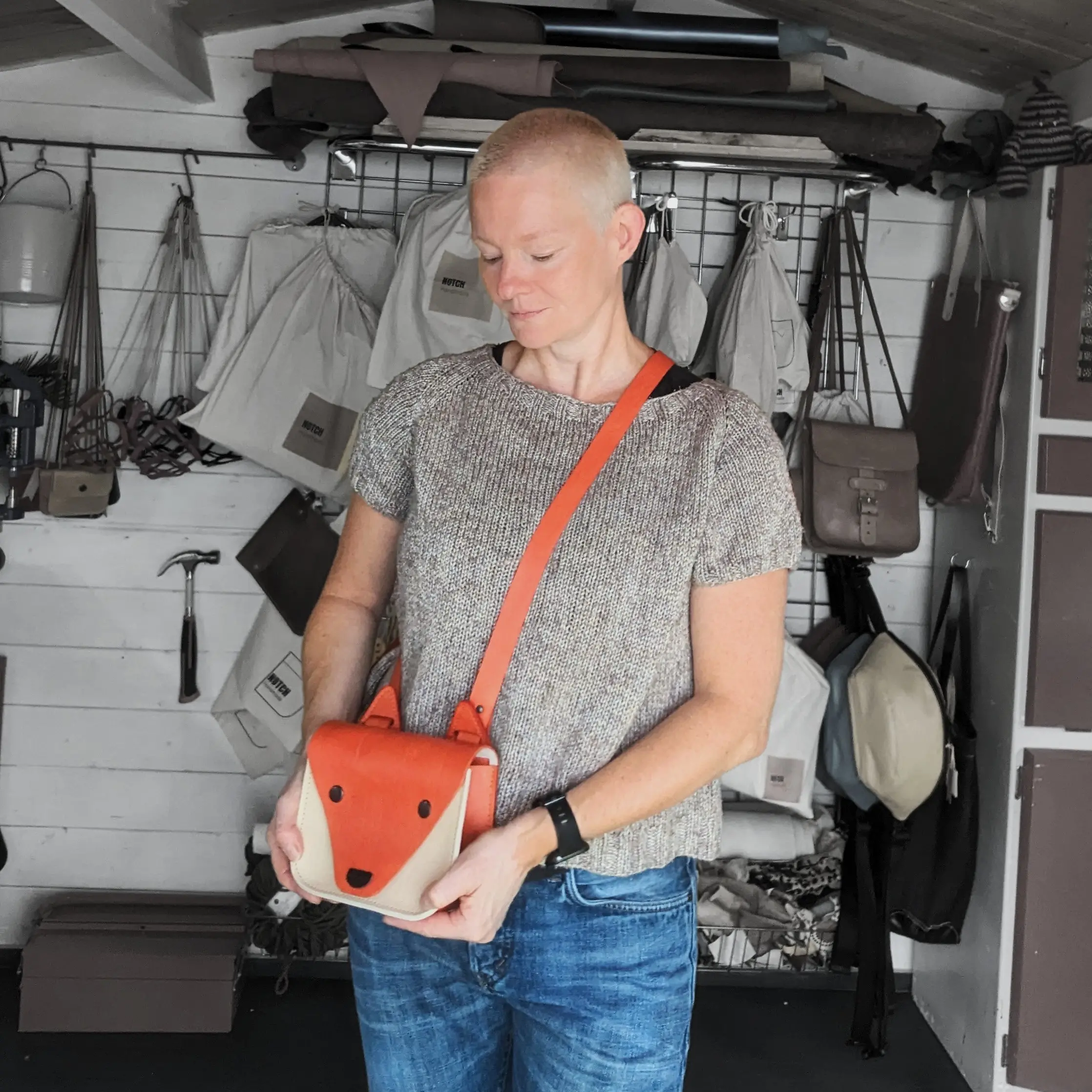 Notch Handmade
Tregaron, Ceredigion
Notch Handmade is an artisan leatherwork business based in Tregaron, Ceredigion, in the heart of rural Wales.
I create bags and accessories to order, hand-dyeing the leather and making each piece by hand from start to finish, with a view to an end product that will be useful and loved over time, whilst keeping my process focused on low waste and sustainability.
Here at Holly & Co, my 'Little Monsters' collection are fun pieces to be enjoyed by kids aged 3 to 103.
Proudly independent
A few favourite PIECEs
The story behind the business
Meet Notch Handmade
I'm Susan Barry and Notch Handmade is my tiny, one-woman, artisan leatherwork business. A self-taught maker, I indulge my passion for design and handcrafting (meanwhile deftly ditching the housework) out in my garden workshop.
Based in rural mid Wales, I've been working with leather for a decade, slowly turning my enthusiasm for making into skill and finding my own style.
Notch Handmade is the product of all that practice and I now work almost exclusively with a soft, thick, Italian vegetable tanned leather which I then colour by hand using a water- based stain. Using a combination of machine and hand stitching, every piece is then carefully put together at my workbench.
I love creating contemporary pieces using simple and mindful leather-work practices and making colourful and joyful bespoke bags and accessories that can be enjoyed for a lifetime.
Discover more products
From Notch Handmade
Returns
Prospect House
Station Road
Tregaron
Ceredigion
SY25 6HX