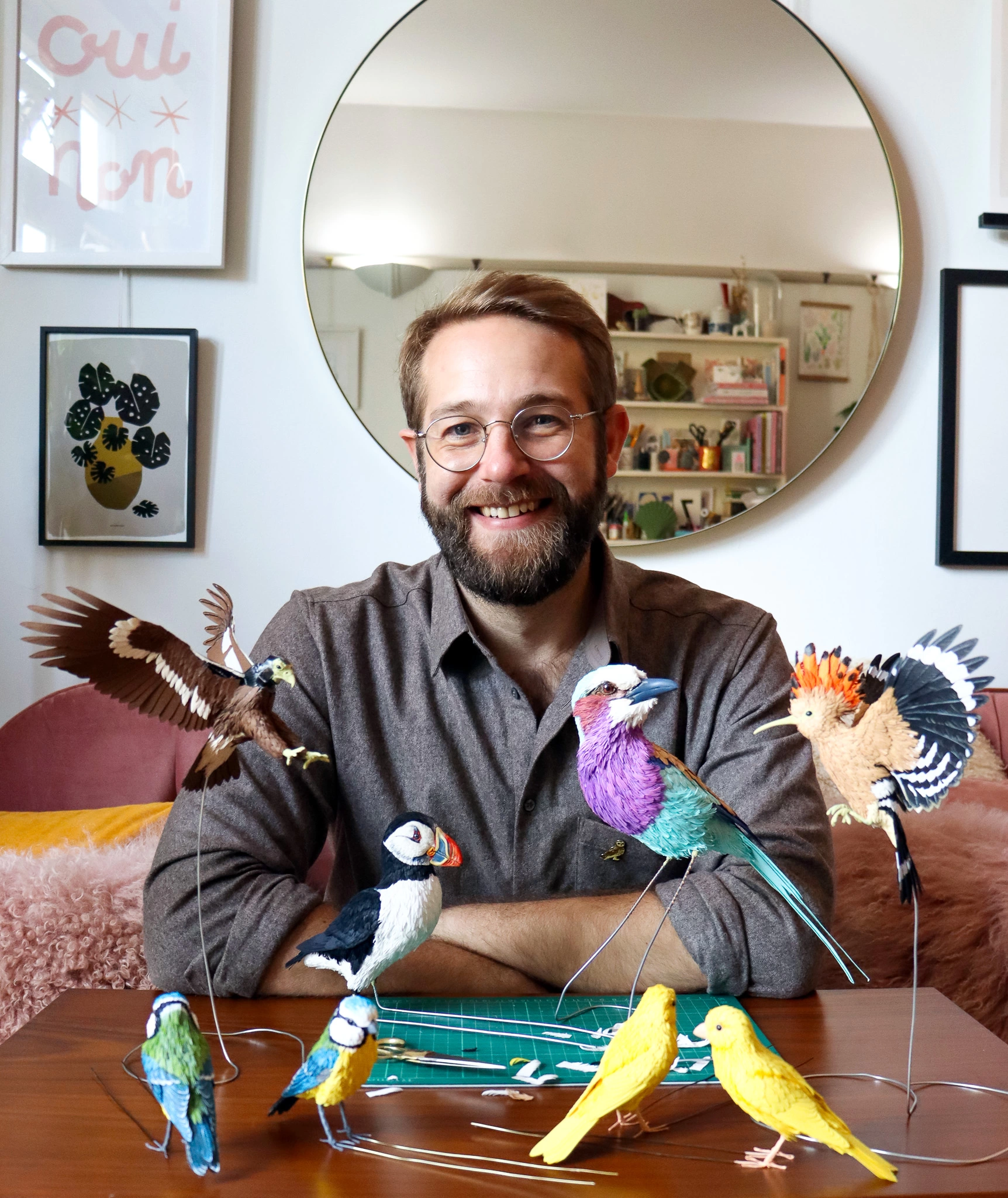 Paper & Wood
Hackney - east london
Mixed media sculptures, artworks and Kits inspired by the beauty and details I find in the natural world around me. Commission a one off sculpture of something you love in nature, or have a wonderful mindful time creating your own artwork with one of my easy to follow paper kits to make at home.
"Nature deserves attention to detail" - Zack x
Proudly independent
A few favourite PIECEs
The story behind the business
Meet Paper and Wood
Nature is my muse, I'm always obsessing over the tiniest bug right up to the largest bird of prey swooping overhead, and this obsession has lead me to create Paper & Wood.
whilst Illustrating Children's books and working on my own in which a little boy creates a paper bird lantern to escape an abusive household, I couldn't get the lantern to look right, so I went about making one as a prop to draw from.
After making it I was hooked, making more and more life-like artworks using mainly paper, to re-create all of those stunning details that inspire me so much.
Now I create artworks for clients worldwide, including individual commissions, installations for large spaces, museum pieces as well as shop window displays. I just love recreating nature for indoor spaces, whilst leaving the true beauty in the wild just as it is, inspiring others who get to see it.
Discover more products
From Paper and Wood
Returns
Unit 36 Regent Street Studios
8 Andrews Road
London
E8 4QN