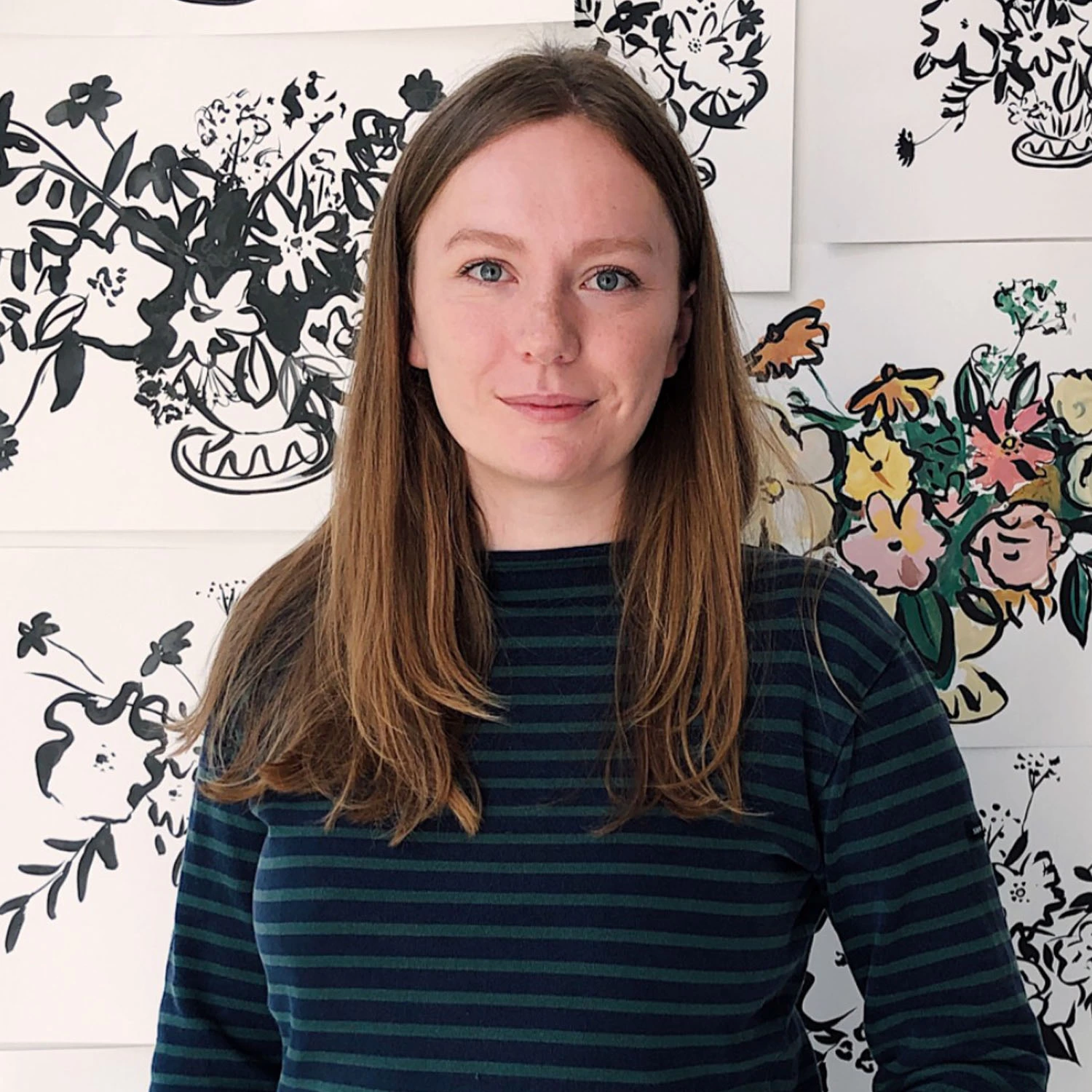 Peggy & Kate
Maidstone, Kent
Kate Cronk is an illustrator and calligrapher based in West Malling, Kent. After collecting stationery for a number of years, she founded her own studio Peggy & Kate in the summer of 2014, combining her love of colour, painting and nature.
As both Peggy and Kate (Peggy is her middle name), she has grown her studio to include prints, birthday cards and bespoke paintings of houses, people and pets. Seeking both humour and beauty in the everyday, Kate's projects are also inspired by the places she loves – from the lushness of her family home and plant nursery in Kent, to London's historic architecture and gardens.
Proudly independent
A few favourite PIECEs
The story behind the business
Meet Peggy & Kate
I started my business when I was in a bit of a creative drought in my early twenties. My career was in design but had taken a turn into a more senior admin role and I was struggling with not using my hands enough. I had been struggling with anxiety for a while and it was suggested that I try and get back into something creative.
I had two weeks off, but no holiday planned, so I decided to dive into creativity. By the end of the two weeks I was having so much fun and decided to make it a priority to return to a creative career. Peggy & Kate was born! It being a greetings card lead company all came together quite naturally, as I am a big fan of letter writing and used to hand make all my cards for loved ones anyway, I made a small range and within a month had booked myself into a craft fair so I had a deadline and was motivated to take it seriously, it's now 9 years later and I haven't looked back!
Discover more products
From Peggy & Kate
Returns
39 Livesey Street
Wateringbury
Maidstone
Kent
ME18 5BQ