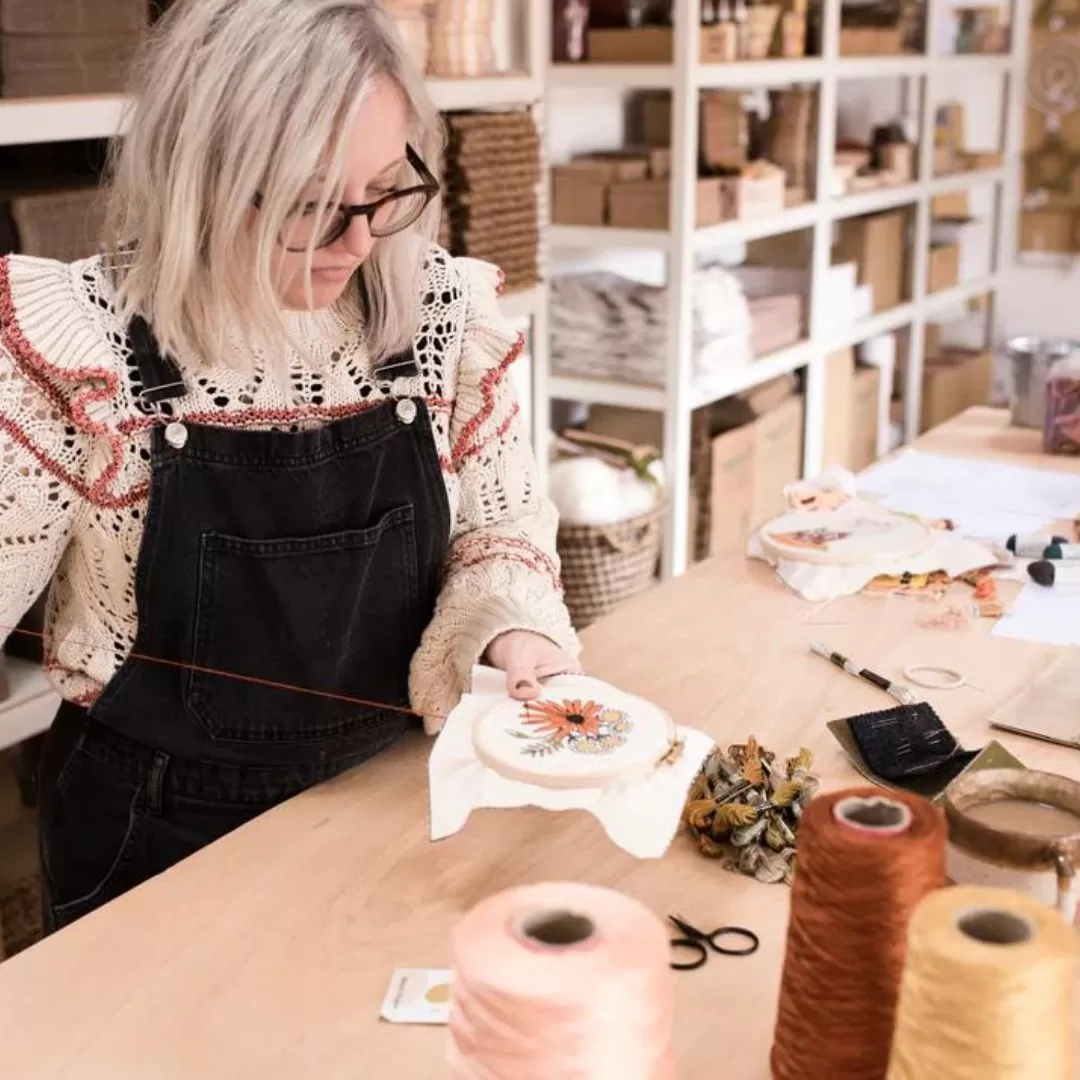 Stitch Happy Studio
Warwickshire
Hi I'm Louisa, founder of Stitch Happy, Here I am happily stitching away in my Warwickshire studio.
Stitch Happy was founded on the strong belief that anybody can benefit from having some creativity in their lives. Giving you time to relax and do something for yourself in our hectic world is at the heart of what Stitch Happy is about. I believe strongly in the good that comes from creativity.
I've always loved making and love to see others discovering the joy of making too!
Proudly independent
A few favourite PIECEs
The story behind the business
Meet Stitch Happy Studio
After finishing a degree in Textile Design and Embroidery, I worked for many years as an interior designer before rediscovering my love for embroidery. Stitch Happy was born from a one woman mission to share this love of embroidery and making things, and has grown from there into a full-time thriving business, making and selling embroidery kits and writing 'how to's' and tutorials for magazines and websites.
We hand make all of our kits in our studio in Warwickshire and try to be as sustainable as possible, using GOTS certified organic cotton, hoops and needles made in the UK and recycled packaging.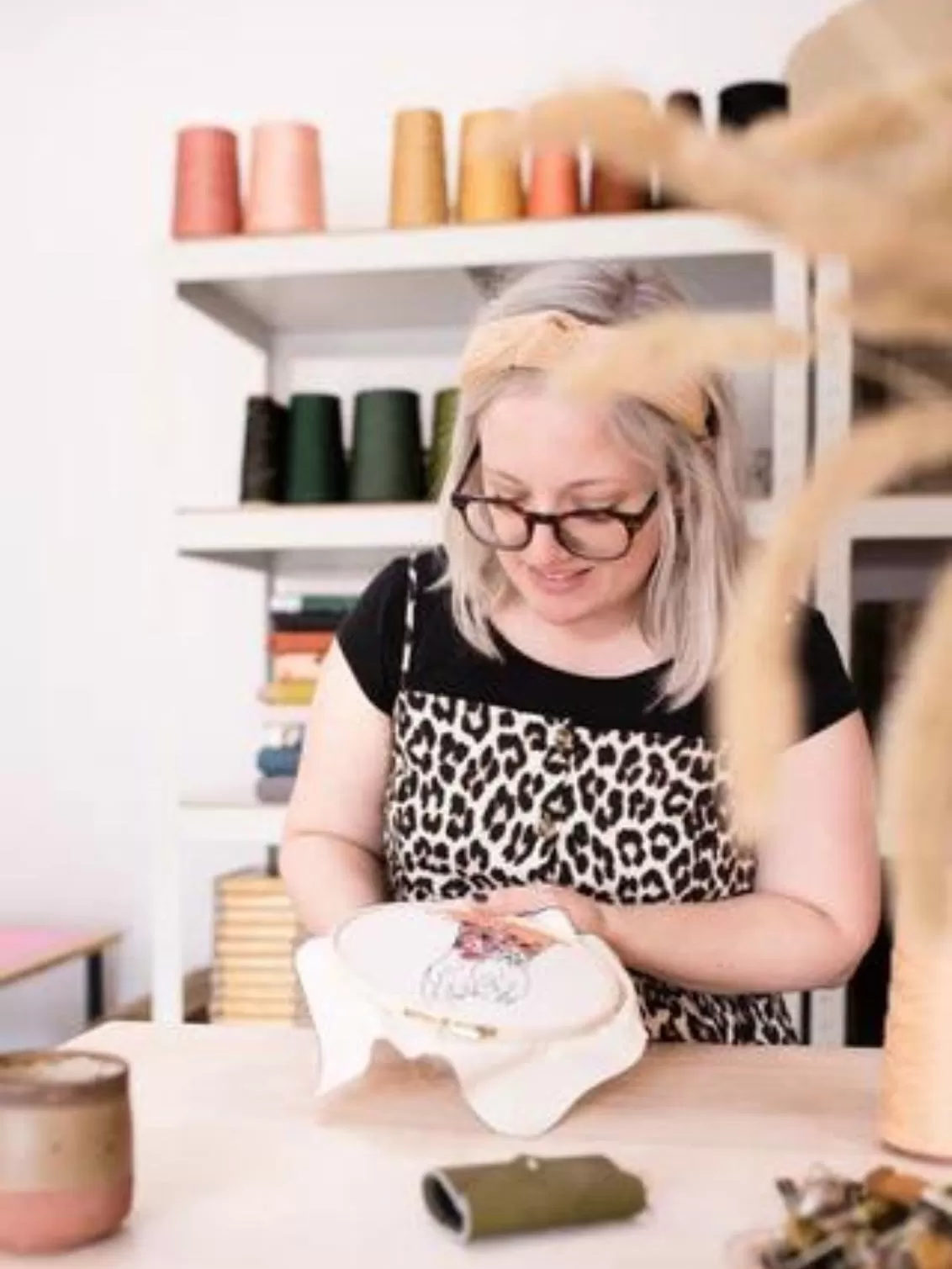 Discover more products
From Stitch Happy Studio
Returns
Stitch Happy Ltd.
Chesterton Estate Yard,
Banbury road, Lighthorne
Warwick, Cv35 0AF