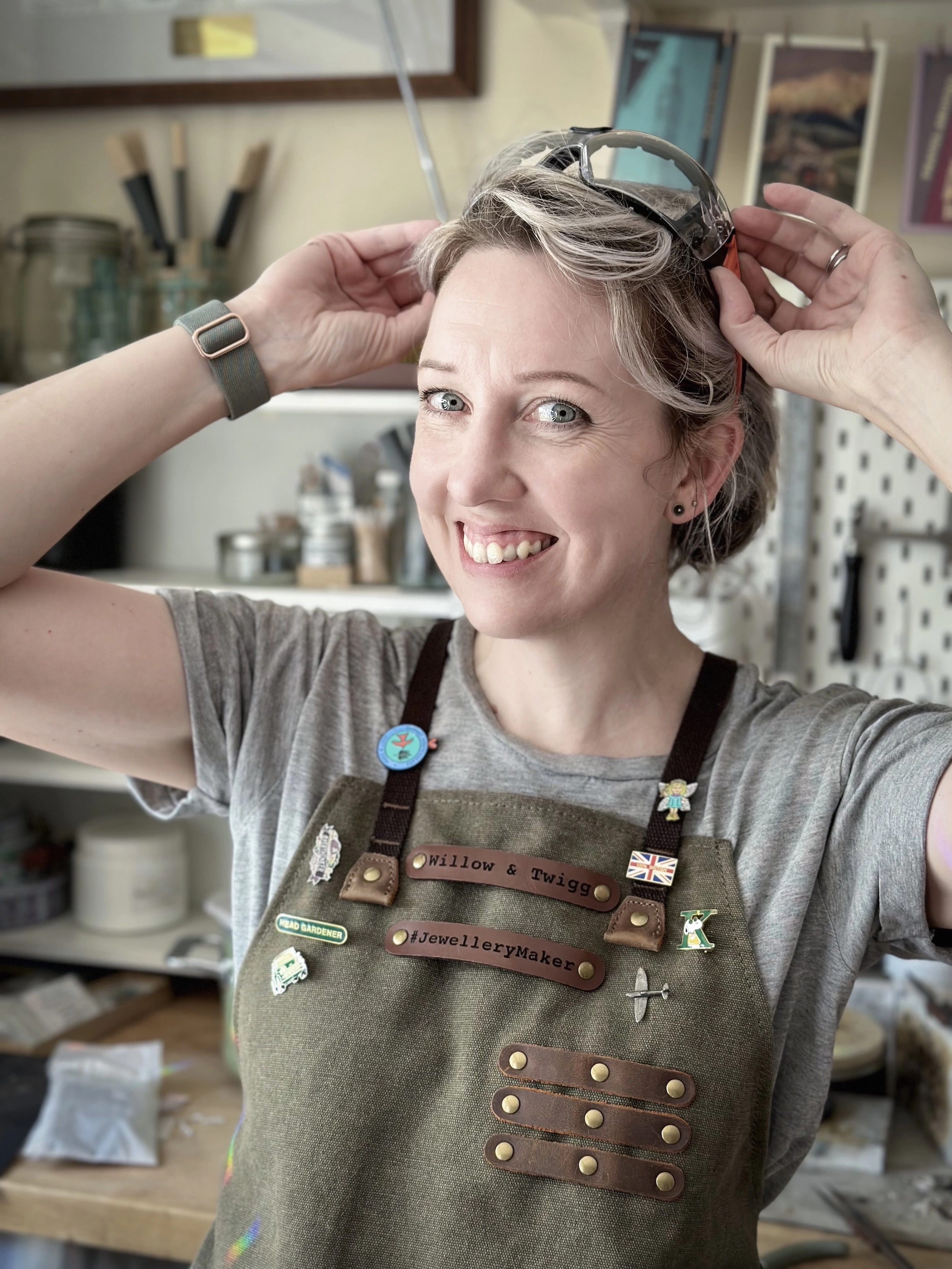 Willow & Twigg
Alverstoke, Hampshire
Hello! I'm Kelly, and I create silver, sea glass and gemstone jewellery. My collection here is inspired by my love for the ocean, and the feelings of positivity and empowerment that can be gained from a long walk by the sea.
I also have a selection of motivational, empathetic and affirmation pieces that provide a visible reminder of a key message. So whether you are a thalassophile with a mermaid soul, or seeking some focus, comfort and inspiration; this range is for you!
Proudly independent
A few favourite PIECEs
The story behind the business
Meet Willow & Twigg
I used to be an officer in the Royal Navy, and when my husband was offered an overseas posting I retired to go with him and focus on raising a family. We spent three years in the USA, and on returning home moved to Gosport - very close to the sea where I found a new love for beachcombing and collecting sea glass!
As our children started school the desire for more self-identity and an occupation of my own became stronger. With such a young family self-employment seemed the best option, and I longed to do something creative after so many years in the military.
I had enjoyed making beaded jewellery as a hobby years before, and added metalsmithing to my skillset so I could use sea glass in my designs. I set about teaching myself to work with silver and built a small business to sell my work. Willow & Twigg was launched in 2019 and I haven't looked back!
Discover more products
From Willow & Twigg
Returns
Please visit holly.co/customerservice for any return queries