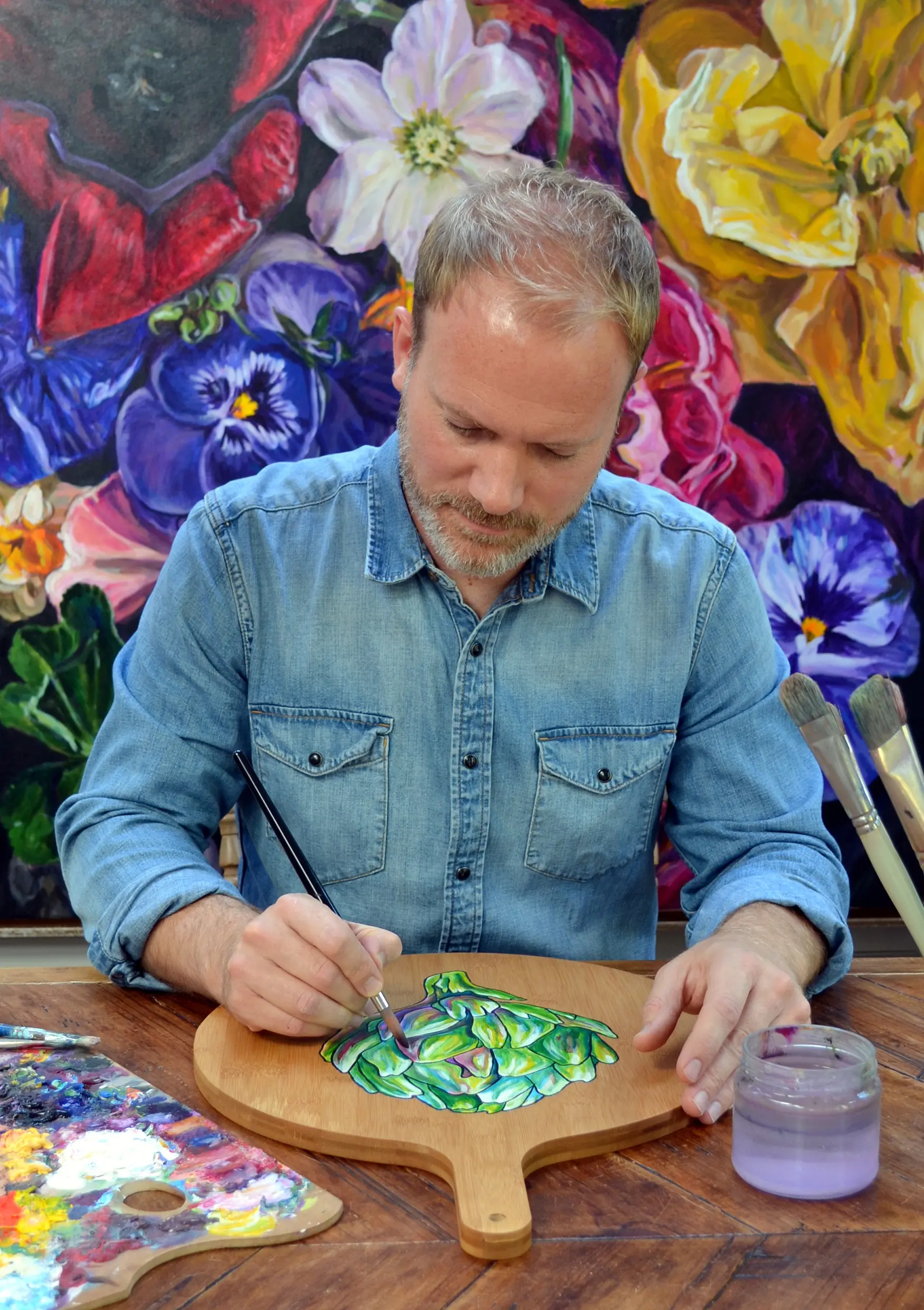 Alex Ebdon
ealing, london
Hi, I'm Alex and I'm an artist. I handpaint beautiful designs onto vintage and unique wooden boards to create one-of-a-kind pieces that bring a blast of colour and artistry to any home.
I love the colours and forms that we find in our gardens – vegetables, fruit and flowers – so these form a big part of the inspiration for the pieces I create.
Perfect for serving at special occasions or simply to have in your kitchen as a unique piece of art, every board is handpainted by myself with a design I feel matches the size, shape and feel of the wood.
I hope you like them!
Proudly independent
A few favourite PIECEs
The story behind the business
Meet Alex Ebdon
My love affair with art started when I was young and continued through school to art college. I always loved painting the world around me and especially expressing myself through colour. My career took me to the world of advertising, but the itch to make my living through my creativity became stronger and stronger. So in the end I decided to take the plunge and make the move to become a full-time artist. A scary shift, but one I don't regret for a single second.
I love painting the natural world, from landscapes on canvas to the garden-inspired paintings on these boards. I always believe that my paintings find themselves as I work on them and this is certainly true with my collection of serving boards. I source unique, vintage boards from markets and antiques fairs, then allow each board to suggest to me what design would work perfectly upon it.
Discover more products
From Alex Ebdon
Returns
158 Murray Road
London
W5 4DA