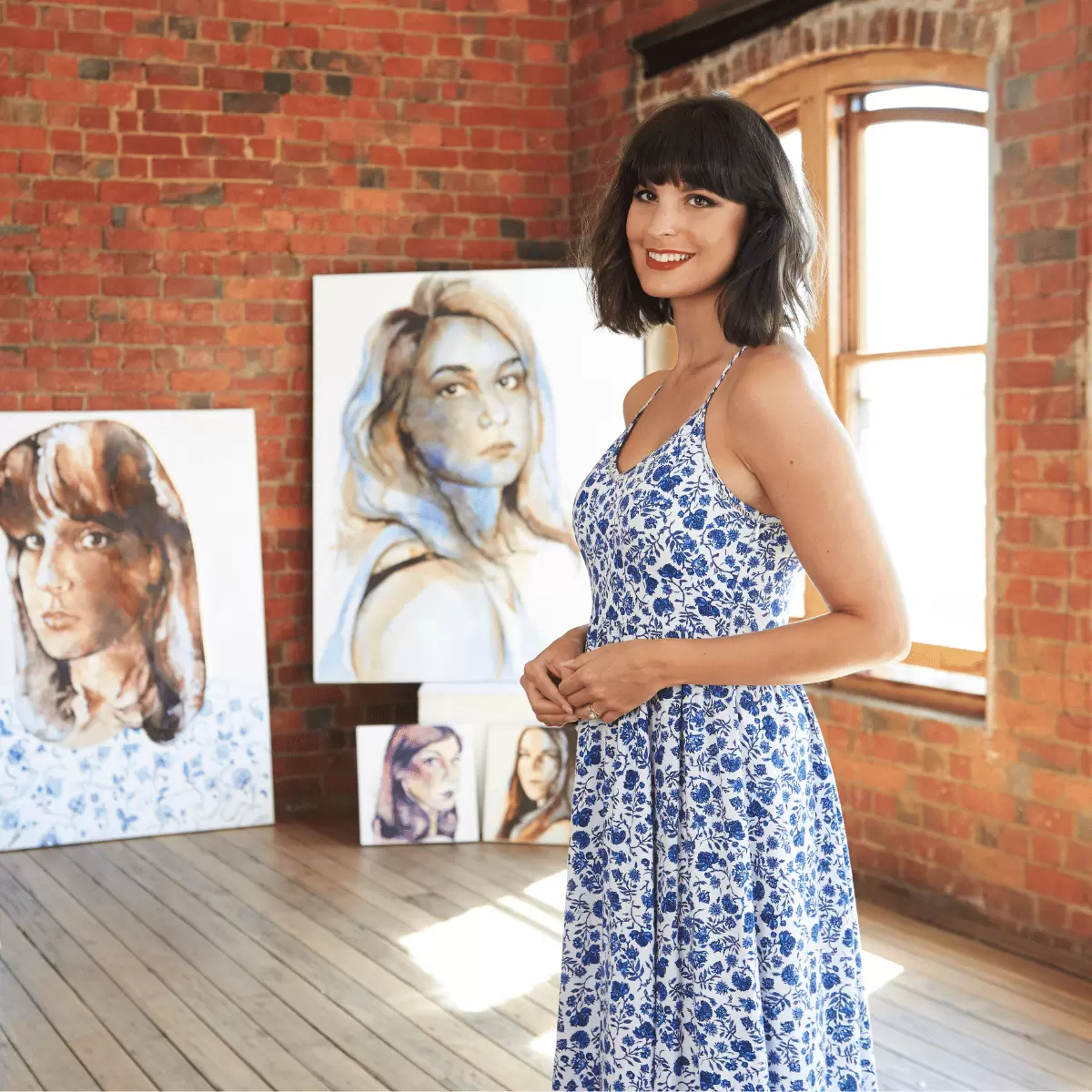 Johanna Wilbraham
east London
I'm Johanna - a painter fascinated by that magical place between abstraction and representation. My portraits appear to emerge from watery depths of paint, between splashes, drips and pools – created with layers of poured paint.
Alongside a passion for experimental mark-making, I am curious about the way we look at and represent women in particular. In a world dominated by the male gaze, I'm interested in the female one, as well as strength, vulnerability and diversity.
Proudly independent
A few favourite PIECEs
The story behind the business
Meet Johanna Wilbraham
As an introspective observer and day-dreamer, art has always been in my blood.
Whilst studying Fine Art at Uni, I fell madly in love with portraiture. It became my vehicle to explore the painting process and I spent much time trying to find my unique visual language. When I threw a jar of diluted oils onto a canvas – a strange and messy language was born. I was enchanted by the push and pull of poured paint and the challenge of shaping it into a portrait. It is order and chaos – a constant tension between the controlled and uncontrolled. My favourite parts of a portrait sit in this intriguing space where things are familiar but unfamiliar, real but unreal.
This has become the language I use to examine contemporary representations of women and the female gaze. Based in East London, I'm delighted to have exhibited across the UK, Europe and Australia.
Discover more products
From Johanna Wilbraham
Returns
Johanna Wilbraham Fine Art
GFF 90 Coppermill Lane
London
E17 7HB