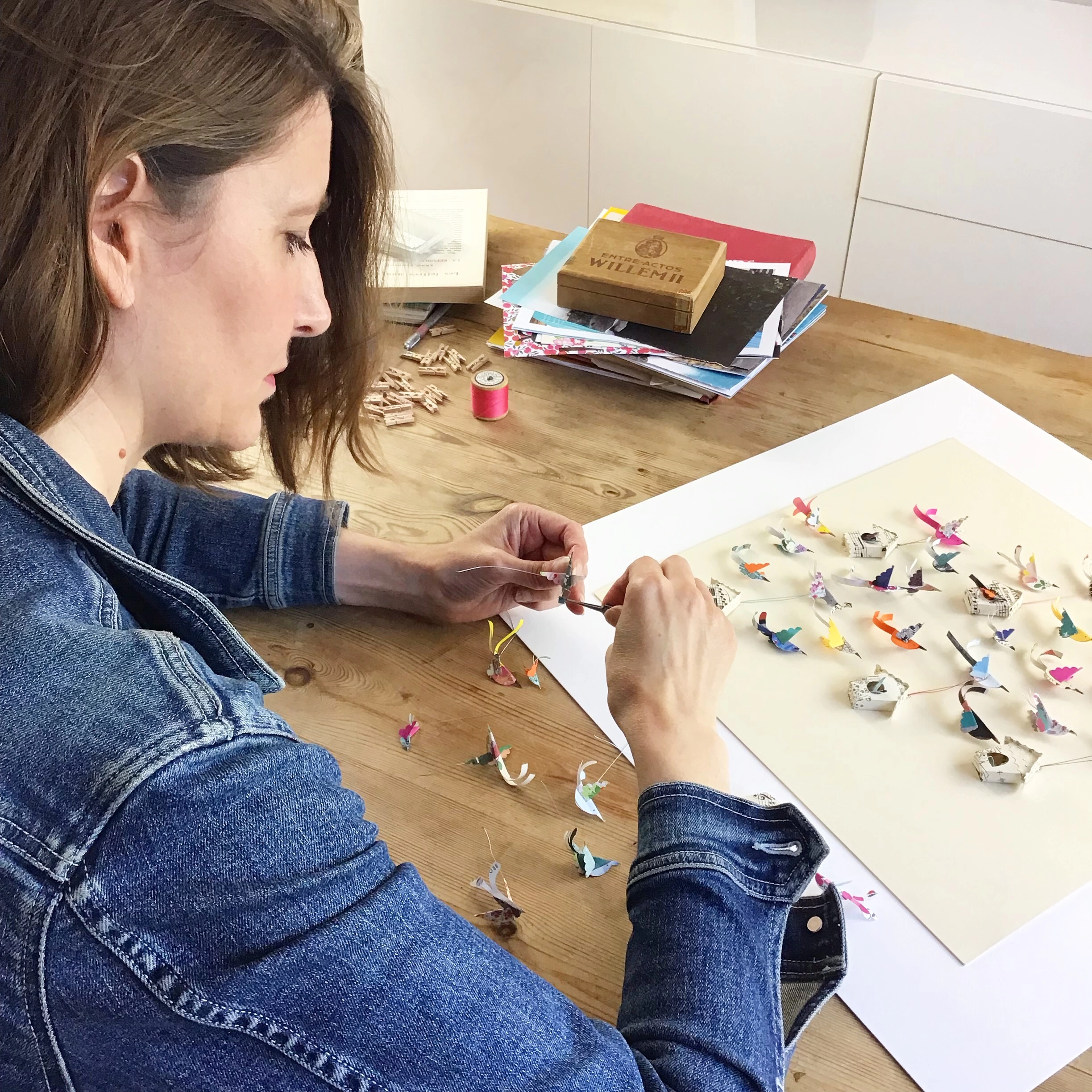 Lucy Dorothy Art
Fleet, Hampshire
Hi, I'm Lucy and I'm lucky enough to work full time as an artist, creating marvellously magical sculptures from my treasure trove of old papers and books, maps and even the odd chocolate bar wrapper!
I love making pieces with a playful, illustrative feel and often focus on trying to make the impossible possible, be that a shop selling weather by the jar, a hotel for weary birds or even a rainbow making machine.
Proudly independent
A few favourite PIECEs
The story behind the business
Meet Lucy Dorothy Art
With a degree in Mechanical Engineering and a background in IT management, you could say that my creative practice has had quite an unconventional start. However, I've always loved making and being creative, and as a treat to myself when I turned 40, I undertook an Art Foundation at the University for the Creative Arts in Farnham. It was a wonderful opportunity to explore new techniques and build upon years of self-guided making with some formal tuition, and it was during this time that I discovered a love of working with paper.
Paper is such a versatile medium, and I love finding ways to reuse old, discarded papers, turning them into something unique, to be treasured.
This love of working sustainably also led me to write the Wonder Cracker sewing pattern - my reusable alternative to the traditional paper cracker, that still has that all-important snap!
Discover more products
From Lucy Dorothy Art
Returns
19 East Hundreds
Fleet
Hampshire
GU51 1HL