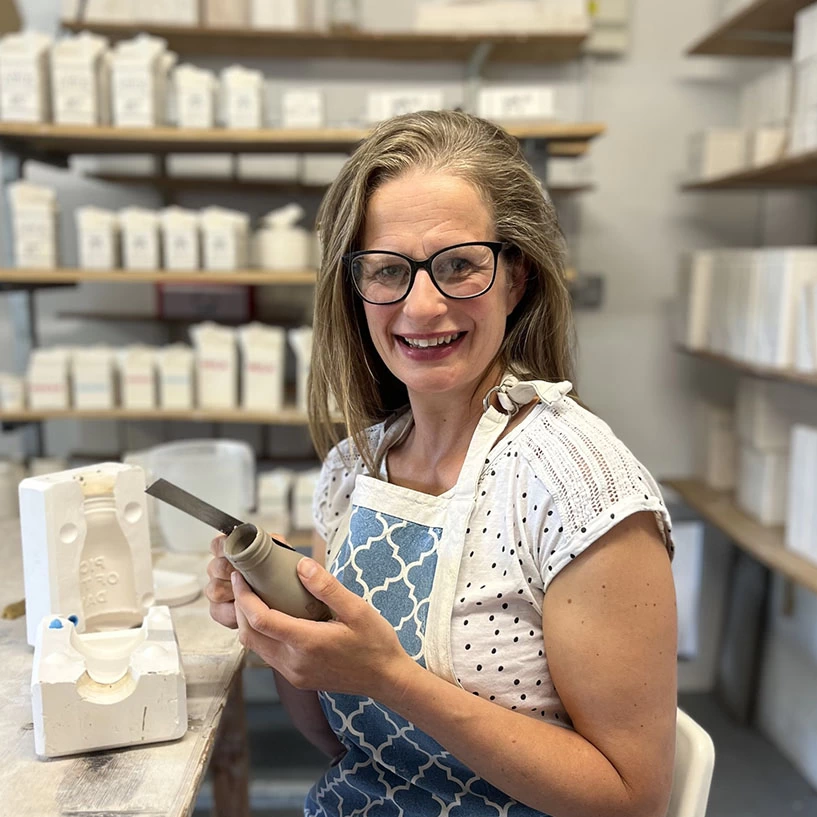 Katie Brinsley Ceramics
Hawkhurst, Kent
I love making, I can't help it, my hands get restless when I'm not. That's how Katie Brinsley Ceramics started, with my hands. They momentarily let me down as my friends treasured butter dish slipped out of them smashing on her floor. This inspired me to make the best possible replacement! I chose slip casting for its beautiful clean lines and tactile smooth finish that makes an everyday object a delight to use. I haven't stopped making my ceramic tableware since.
Proudly Independent
A few favourite PIECEs
The story behind the business
Meet Katie Brinsley ceramics
I stared Katie Brinsley ceramics in my mid 20's when I graduated from Brighton university. It wasn't a big plan, it just evolved, but looking back I see it was inevitable.
I've had a passion for working with clay since school when my teacher transformed a simple coil of clay into a beautiful piece of seaweed just by pinching the sides!
You know the wonderful tingly feeling you get in your brain when you have an idea that you like so much that you hope that someone might like it as much too! That's when I knew I had something that needed to be made, so I started designing and applying my three main aims:
Things should be USEFUL - life is already busy enough.
TACTILE - if it feels lovely in your hand then it's a joy to use.
VISUAL - create things that are a delight for your eyes.
Finally, if I can add a playful twist to make you smile, all the better!
DISCOVER MORE PRODUCTS
From Katie Brinsley ceramics
Returns
Duvals Farm
Whites Lane
Hawkhurst
Kent
TN18 5DD