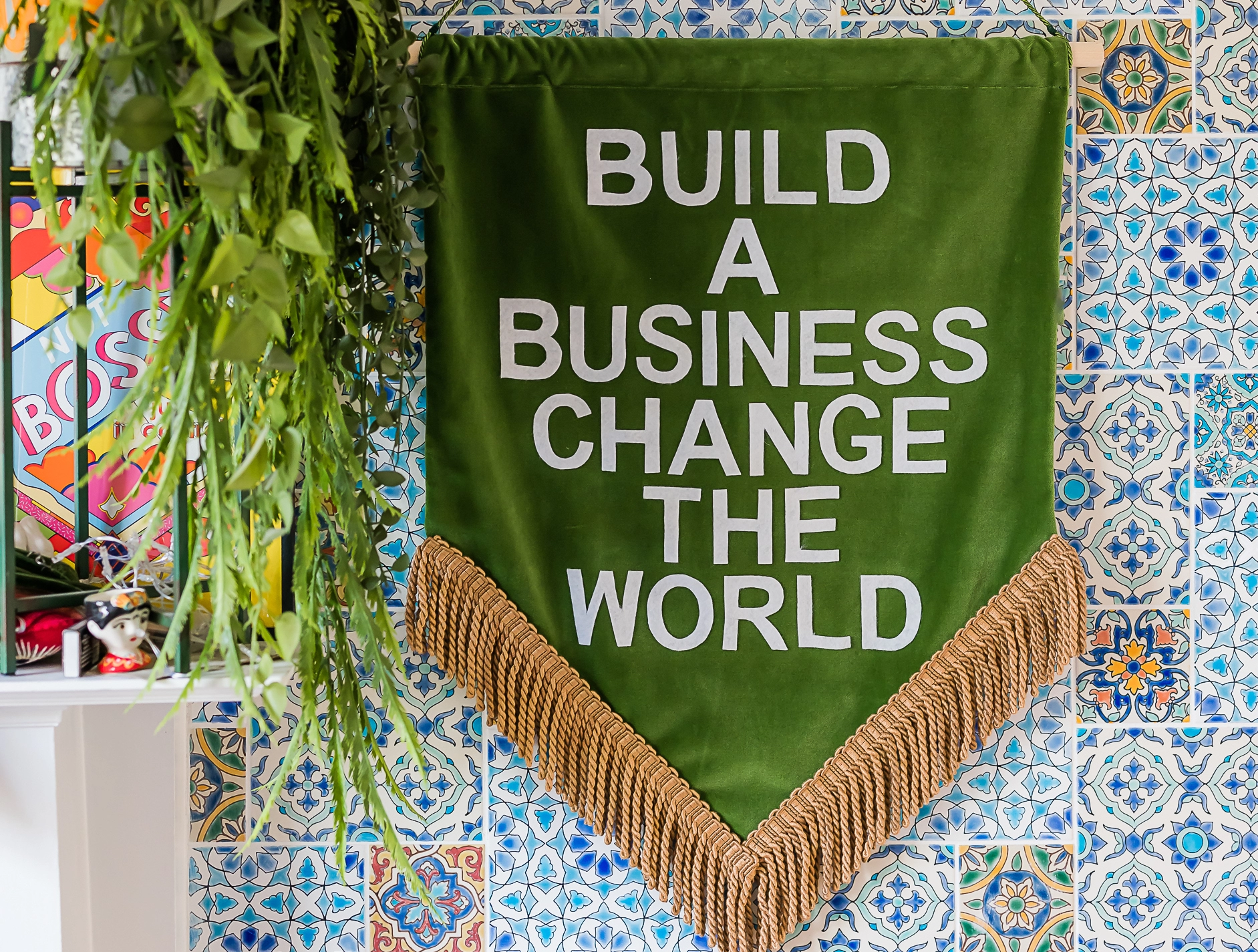 Why B Corp businesses and brands that do good are the future
Brand & Purpose
By Holly Tucker
UPDATED 6TH AUGUST 2023
What is a B Corp? B Corps are businesses that have proven they meet high standards of social and environmental performance — and they are changing the world. Let me share why Holly & Co became a certified B Corporation and why I believe that brands that do good are the future.
Is 'B Corp' a good thing? How can we move society forwards?
'B Corp' is actually short for Certified B Corporation™ (as I learned from my enlightening Conversations of Inspiration podcast episode with Pippa Murray from Pip & Nut). And for all those asking 'Is being a B Corp a good thing?', the answer is most definitely yes! It shows that the company has gone through rigorous social and environmental testing, and has proven to be exceptional at moving the planet or society forwards in some way — which is pretty impressive. Yet if you're anything like thousands of other founders (me included to begin with), it can feel a bit overwhelming.
Overcoming eco-anxiety isn't always easy. We know we need to make our businesses greener, more socially conscious and generally kinder to the world around us. Yet with everything else going on, it somehow automatically gets filed in a cabinet called 'things to worry about later' doesn't it? Because between global unrest, those 'low sales' moments, utility bills rocketing through the stratosphere (or whatever else is firing in our brains at any given time), frankly, we've got plenty of other things to bloody worry about.
Why did Holly & Co become a B Corp? Because B Corps are brilliant
We need B Corp businesses. Having positive practices and behaving in a way that benefits humanity is no longer a 'nice to have'. It's critical for our ways of working and more importantly, for the world. Because brands that do good are the future — and that's where B Corps come in.
It's why I was so determined to make Holly & Co B Corp certified when I learned more about the accreditation. There are only around a thousand B Corps in the UK and two marketplaces in the world, and we are extremely proud to be one of them — not just to 'lead by example' in this small business community, but to proactively put (for lack of a better phrase) our 'money where our mouth is' and prove that we are changing the world for the better, by balancing purpose with profit. And increasingly, customers are actively searching out brands that do this. So is this something your company should go after?
Be more human: help the world. Being a B Corp just makes sense
Think about it. Artificial intelligence is already more capable and intelligent than humanity. In the next six years, with the rise of AI and robotics, we're about to experience the single greatest change our planet has seen in more than 2,000 years. Beings that literally think for themselves are becoming part of our normal working days. We're barely aware of how many elements of our lives are already algorithm-driven. Yet it need not be something we are afraid of. We must just allow for it and dial up our humanity — and this has never mattered more.
As Rutger Bregman reminded us all in his bestselling book 'Human kind: a hopeful history', humans are good. As everything becomes automated, he says that focusing on this will likely be the 'foundation for achieving true change in our society' for the future. We need to remind ourselves and our customers of this. Now is the time for independents to become even more human. To do our bit to protect the people and planet we love. To support and cherish the way of life we hold dear. To try. Because it doesn't just make sense, it makes good business sense.
Why purpose driven companies win: purpose means profit
As small businesses, we don't have big budgets. Plus you can't rely on consumers to spend consistently — especially in such a shocking financial climate which can change at any given moment. We need to use absolutely everything we've got at our disposal to gain their attention through the brands that we build. Positive business could be just the kind of unique talking point we need to do this — and I can't stress this enough — it's what customers want.
A groundbreaking global study analysing the business value of brands doing good has revealed consumers are four to six times more likely to buy from, trust, champion and defend companies that have a strong purpose and 83% said they feel that companies should only earn a profit if they also deliver a positive impact¹. So as small businesses that want to grow, we really can't afford not to pay attention. It's the power of these kinds of stories that people are interested in. Yes it's heartening that society is becoming increasingly aware of small businesses and people are starting to respect the provenance of our products. It's great to be able to tell them that your pot was handmade in Cornwall, for example — but given the choice between that and a story about how it was actually made using 30 plastic bottles that were rescued from the ocean or by someone who progressively hires people with learning difficulties to create them, and is helping society as well as making money, who would you choose? It's a no-brainer — and it's why more of the 'big brands' (who have no excuse NOT to) are making the effort to prove their eco-credentials, or become a certified B Corp.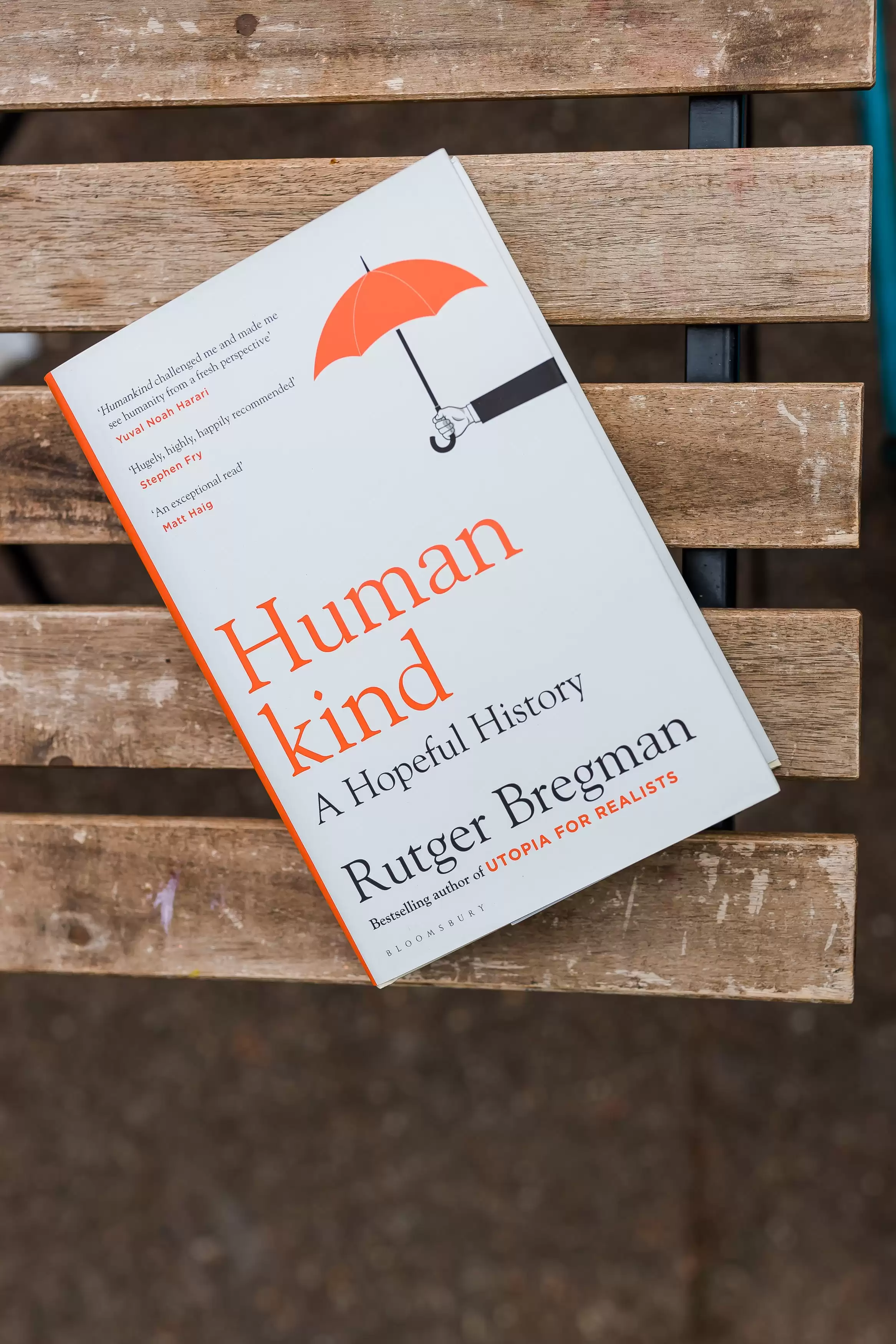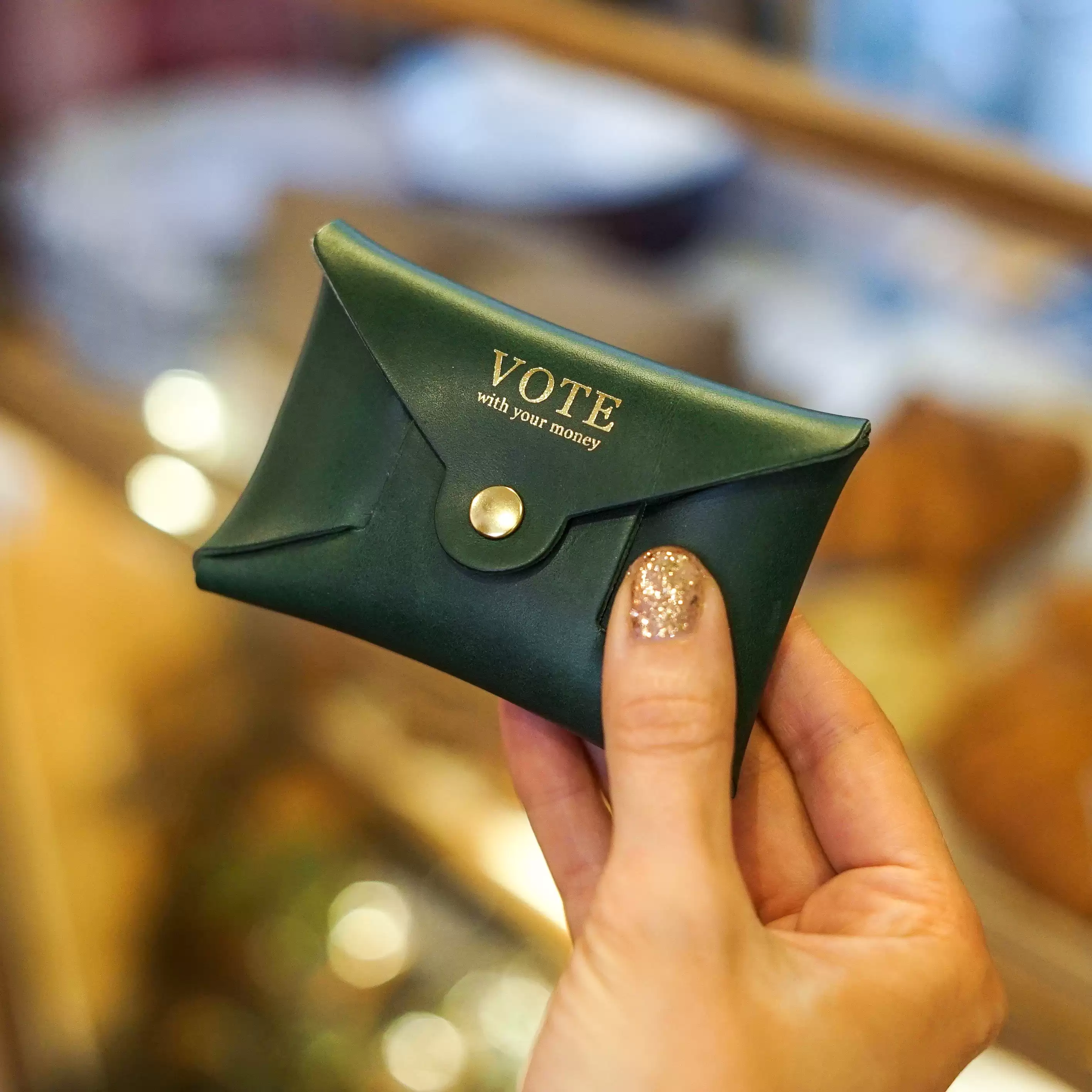 Attract loyal customers for life: why B Corps make good brands
Whether it's through socially conscious practices, getting certified as a B Corp yourself, using your platform as a voice for good or championing environmental issues, these kinds of considerations are especially important for brands with a millennial customer-base. PR Week reported that 83% of 18-34 year olds said, "It is important to me that companies I buy from align with my values"². So if you want to attract customers with a longer lifetime value with the potential to stick with your brand for years to come (and remember, it's cheaper to retain existing customers than to attract new ones), again, it simply makes good business sense to help all those who want to vote with their money for the kind of world they want to live in.
Plus it's a similar story for sustainability: 85% of shoppers have become 'greener' in their purchasing habits over the last few years. In fact, more than a third of global consumers said they are willing to pay more for sustainability as demand grows for environmentally-friendly alternatives³.
Small businesses play a vital role: conscious consumers take action
Why is positive business especially important for our small business community? We're creative thinkers so can often come up with unique solutions to help solve societal or environmental challenges. People who support small businesses are more likely to be conscious consumers who are more likely to expect you to be behaving in a positive way and the stats prove that they're more likely to shop with you if you do — especially if they can see that you're authentically passionate about a cause.
Plus it's often easier for us to make an impact quickly as we can often just do it. The pandemic showed us we could pivot. We're free of the sort of hierarchical sign-off process or the many 'cooks' that lots of bigger corporations are slowed down by and we're often able to build closer relationships with our audiences day-to-day so are in a better position to be able to help. People are starting to realise that it's not governments who are changing the world, but enterprises. We are the ones society is looking to for the answers as we're the ones not just talking about making positive change but actually doing it.
B Corp businesses: key takeaways…
If you're looking for ways to futureproof your business, increase sales and also feel that you're really playing your part in contributing to building a happier, healthier world, then the power is in your hands:
1. Become a B Corp and make your business a force for good:
Because what you choose to do today could help the whole world tomorrow — ensure the brand you create leaves a legacy to be proud of.
2. Remember, purpose driven companies are more successful:
Don't forget that consumers are four to six times more likely to buy from, trust, champion and defend companies that have a strong purpose.
3. Also remember the power of storytelling and tell a positive story through your brand:
Use your products, marketing and ways of working in a way that conscious consumers will sit up and take interest in.

Related content
MORE ARTICLES ON BRAND & PURPOSE