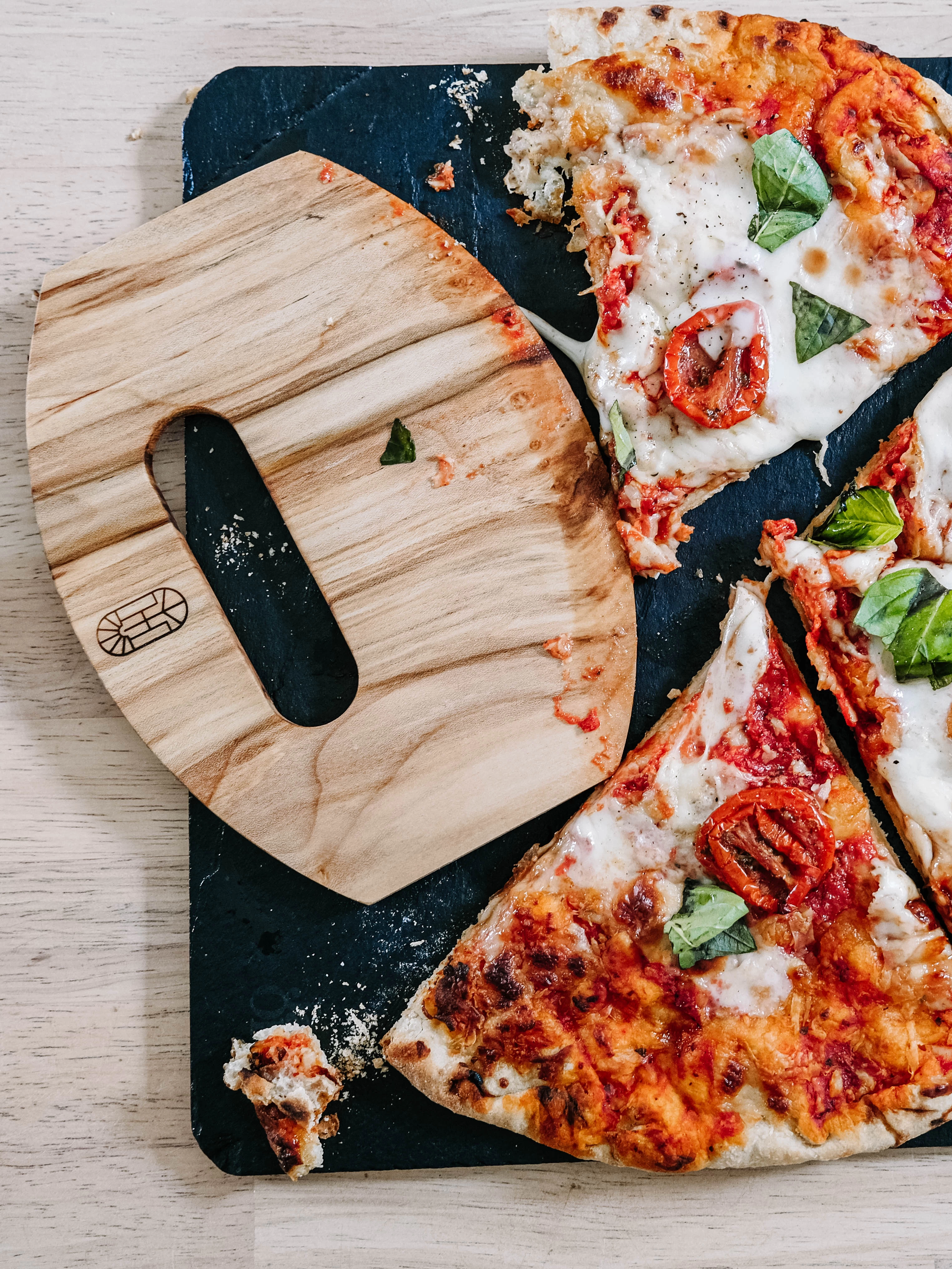 Meaningful gift ideas for men: 3 ways to elevate your 'gifts for him'
gifting thoughtfully
By Holly tucker
14TH SEPTEMBER 2023
Let's take the dark art out of shopping for men. Discover how to find really thoughtful men's gifts, the easy(er) way.
Help, I need thoughtful men's gift ideas!
Finding thoughtful gifts for a man can be tricky if you want to avoid the stereotypical aftershave / sports / clothes combination. I know this. We all know this. Because men are notoriously hard to buy for and there's a slight notion that they'll just be happy with anything. But when you do a little thinking up front and really get to grips with who they are, the effects of your thoughtfulness will go a long way. So if you want to make this less of a dark art in general, here are some things I've learned (or if you're in a hurry, just try my gifts for him).
Memorable keepsakes for men can really mean the world
I always think about the quickest way to a man's heart and yes, it's been well documented that it's either food, sex or sport (sometimes all three!). But another way of thinking about it is that everyone's heart is different. So what is the beeline to theirs? What moves them? Everyone has a different love language and that can be from giving them a nicely designed voucher to the best fried breakfast in town to giving them something customised they'll treasure. I once gave Frank a framed picture of him and our son Harry, with a note written by Harry hidden in the back for Frank to discover in years to come, and he's always talked about it.
A memory gift or investing in a timeless present he can pass on rather than getting lots of 'stuff' will go down well, too. And never underestimate the power of customisation. Getting something made shows you care. Especially if you add a touch of individuality. What in-joke would only the two of you 'get'? What's his go-to song? What did he achieve this year that you could nod to? These are the kinds of things that will likely strike a chord.
Show him you know him (and appreciate all he does)
Men (like the rest of us) can sometimes feel invisible. So think what will help him feel a bit more 'seen'. What are his real interests and aspirations? Yes, there's likely to be beer and sports — but if you look under the hood, what are the niche interests and passions that really warm his soul? Or what is he really proud of achieving or 'being'?
What to buy the man who has everything? Explore niche gifts
Niche gifts are also great (try our less ordinary collections for ideas. With my son for instance, I know that he's been addicted to sushi since he was four years old. Anything new and sushi-related will be a hit. Then organisation — a gene that I'm most happy to have passed on — has become almost an obsession for him. And so a new take on a weekly planner will make him giddy. Or for Dad, finding something he's not seen before in a well trodden area like golf shows you've gone to the trouble to research it for him. Surprise works.
Also, what might help them grow? What new interests might they like to try? Don't be afraid to go beyond gender stereotypes to break barriers in your gift giving either. It's about delivering the unexpected and celebrating the individual. Oh and the men in my life love anything with a good story behind it, so consider social purpose gifts or gifts that give back. Whether it's the special way something has been made, the brilliant people behind it or the communities it might benefit, a talking point instantly makes a gift matter more if it's helping others somehow. Look out for the 'social purpose' badge on the storefronts you're shopping from.
Surprise him with experiential gifts: how to find fun days out
Finally (and this is a sweeping statement) but in my experience, I find that men might not always want 'objects' in the same way that a woman might. Yet they do love doing things. So creating lasting memories with experience gifts is a good present idea for men — and it gives you both the opportunity to reconnect over something new.
Try adventures and new experiences
It could be a date to discover a new activity together, or booking a movie they've not seen in a vintage cinema with a trip around Borough market afterwards. Or booking a hiking weekend away (and getting some accessories to go with it). Or taking a coffee course together and becoming semi-trained baristas — these are memorable moments and they'll always appreciate a story they can then tell afterwards.
So there it is. Three ways to prompt more meaningful gift ideas for men are: to look for meaningful keepsakes they'll love, explore presents for men that speak to their (real) passions or try opting for an experience gift. I hope that helps spring some inspiration and if not, try my small business gifts for him. Good luck!

More inspiration for you
Related Content