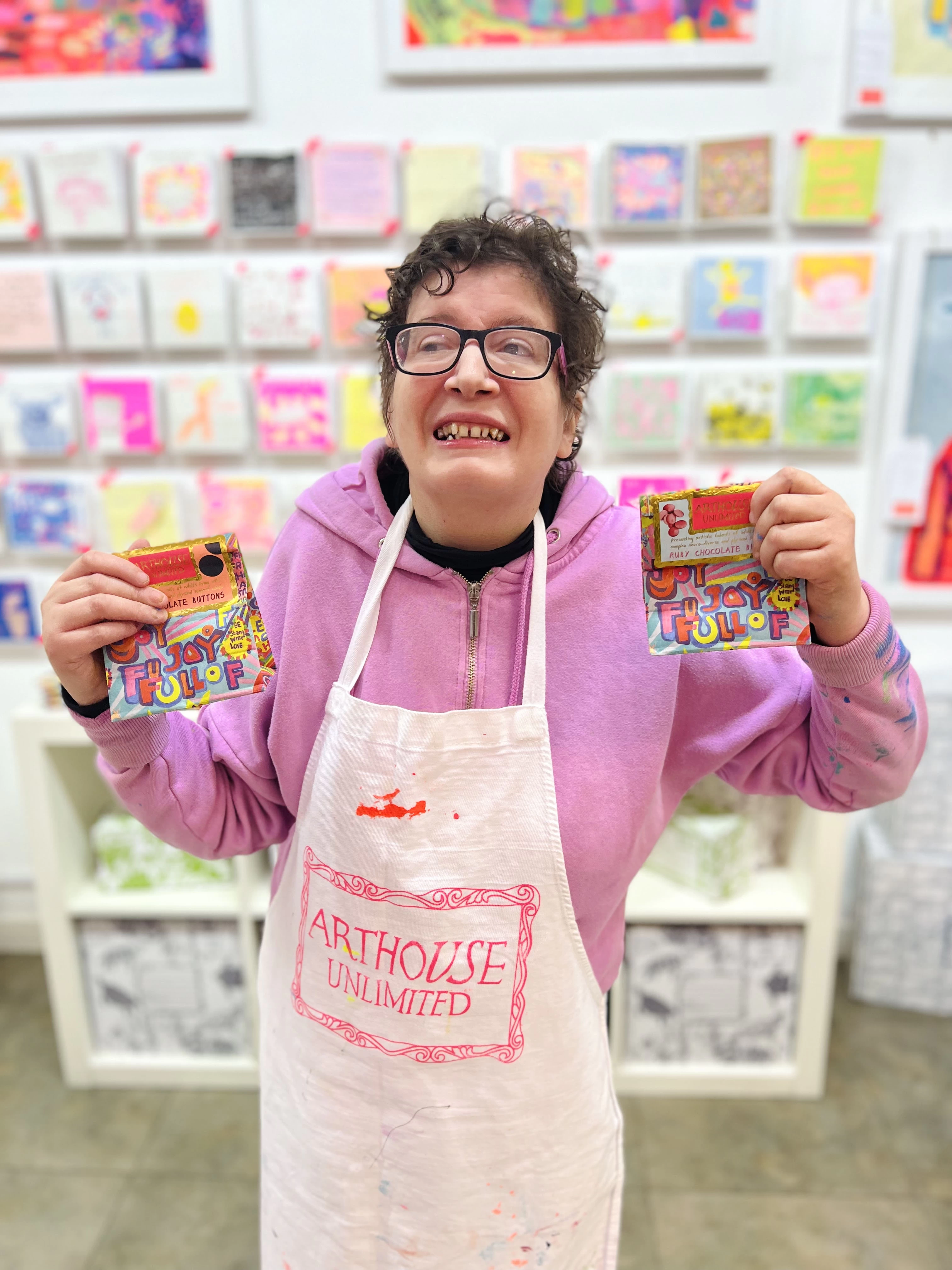 Gifts that give back: discover the very best presents with purpose
Gifting thoughtfully
by holly tucker
29TH SEPTEMBER 2023
Why do I believe in buying gifts that support charities or have a social purpose? Because they're brilliant in more ways than one...
What is 'buying for a good cause'?
For me, gifts that give back are ultimately like Friday night wine — a joy on every level. But what does 'giving back' or 'buying for a good cause' actually mean? Well in this sense, it means you're positively impacting the world in some way through your shopping. And I always say that when you're shopping with a small business, you're giving a gift twice. Once to the person receiving it and once to a maker by supporting their business. But what if you add social purpose or charitable gifting on top? Then you're giving a gift three times and you are helping to change the future. Because presents that help others or inspire social change in some way can make the most ginormous difference — and once you know this, you can't 'unknow it' can you? It's why we created the 'social purpose' badges on our site, so you know that any product or storefront that displays one, is doing good in more ways than one.
Yet finding gifts that not only support meaningful causes, but are also unique, surprising and something you'd be bloody delighted to give anyway are slightly harder to find (unless you look at Holly & Co of course, because we've scoured the UK to do the hard work for you!). It's not just the social purpose badge we have, but others that help show you more about the business or products you might be interested in supporting too — from female founders or Black owned businesses to over 50s founders, for example — to help you vote with your money for the kind of world you want to live in (you can learn more about our badges too).
Ethical gifts: how to find gifts with a positive social impact
Whether it's a picture from Notes By Piper (AKA Piper Revere, a young Hackney artist who is autistic and profoundly deaf, with a creative talent to be truly jealous of), or a heart ornament from Love Welcomes (who create jobs for refugee women), you can make a positive impact AND give a gift with an interesting story behind it by giving so much more than money. Think self-worth, a purpose in life or human interaction. As a patron of ARTHOUSE Unlimited (who share products adorned by one-of-a-kind artwork by adults living with complex neurodiverse and physical support needs) I've seen first-hand the difference this can make.
Unique gift ideas that support charitable causes
There was a time when charity gifts were all about donations. But these days, they are so much more imaginative (if you know where to look… and trust me, I've had my truffle hunters out!). Like Refuge Chocolate or The Jacksons — small businesses sharing impactful gifts that benefit charities directly and create a ripple effect of positive change. Gifts like these say a lot about you. They can also help spark conversations, show you align with someone's values and inspire awareness and action in others.
Brilliant charitable gifts…
How to choose eco-conscious gifts that help reduce your carbon footprint
Another way of choosing truly meaningful presents is by finding gifts that give back to the environment in some way (and the business behind it should clearly explain how they do this). With 85% of people saying they're willing to take personal action to combat environmental and sustainability challenges¹, eco-friendly gifts that promote sustainability or reduce waste can be very well received. Anything made of 100% recycled materials or organic ingredients, maybe supporting wildlife conservation efforts or educational initiatives for example, are bound to impress any thoughtful receiver.
Supporting local artisans through gift-giving
Finally, gifts that empower artisans are magical full stop. Supporting independent makers and creators shows you are someone who is not prepared to sit back and let the Amazons of the world take over. Choosing original finds made by hand can also help boost the economy and UK culture. Any gifts that contribute to preserving traditional craftsmanship or back small businesses are a winner in my book. They're more likely to be treasured and say a lot about you as a person. So when I say 'happy shopping', finding gifts that give back is the ultimate way to enable this — and I very much hope you strike gold!

More inspiration for you
Related Content