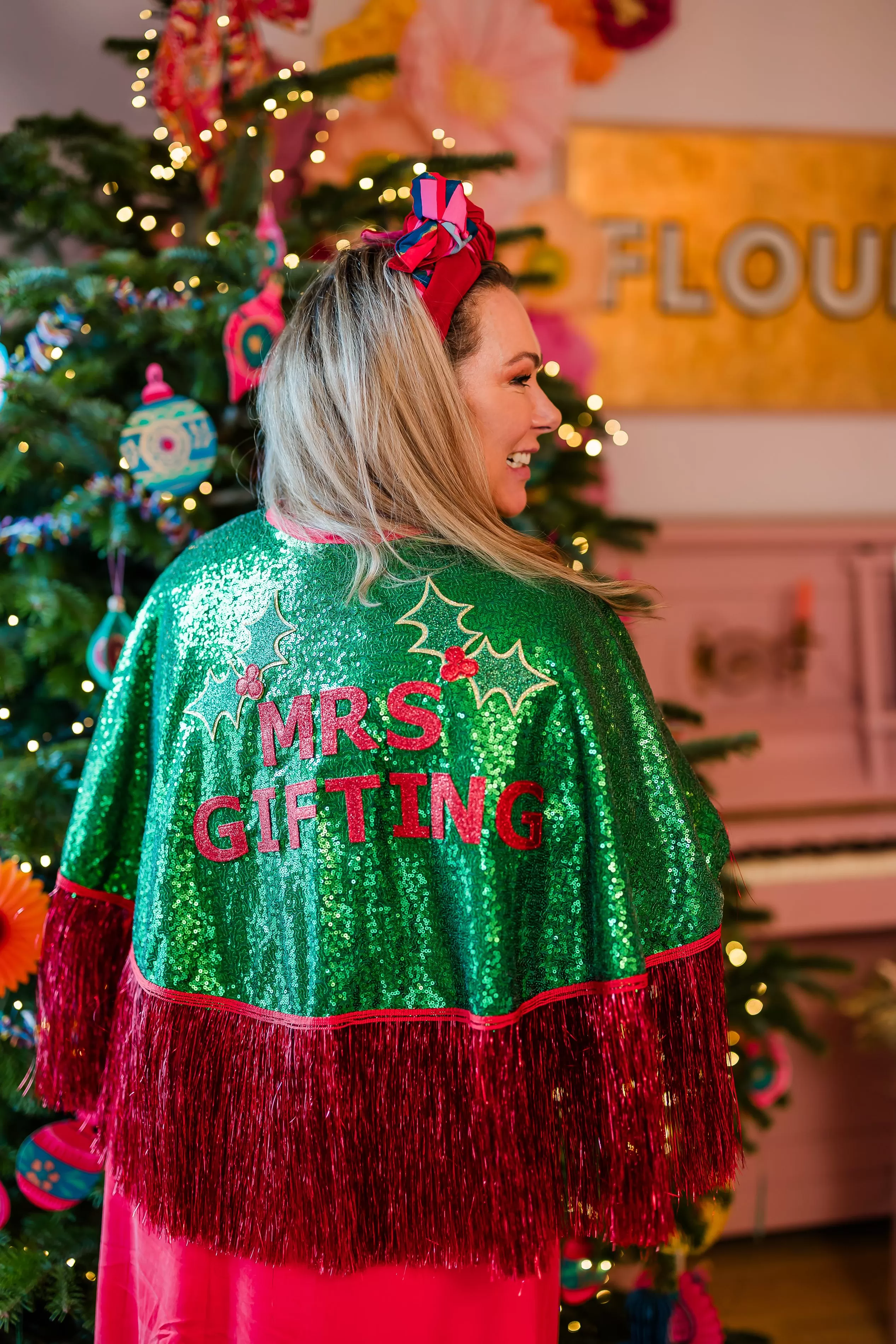 How many days until Christmas?! See Mrs Gifting's top Christmas gift ideas for 2023
gifting thoughtfully
by holly tucker
13TH NOVEMBER 2023
Need some gift inspiration to kickstart ideas in the run up to Christmas? Don't panic. 'Mrs Gifting' is here…
Christmas gift inspiration for friends and family? It's my superpower
One thing that not many know about me is that my friends call me 'Mrs Gifting'. I am happy to tell you that there are many things I do not excel at in life — cooking, sports, being diplomatic when listening to long-winded stories — but finding unique, surprising and 'oh-my-word-how-did-you-just-know' gifts is my absolute superpower. Truffle hunting thoughtful finds from the UK's best small businesses gives me such sweaty palm excitement, I grin just thinking about it. That's why I want to share some of my favourites with you, in the hope that it will help you this Christmas.
Put an end to 'overwhelm week': Find unique Christmas gift ideas for everyone you love
Gifting well isn't an ego thing. For me, it's partly that I get real joy from giving meaningful presents to those I love, but ultimately, it's because I know the lengths we women in particular have to go to to find good presents. So I'm here to put an end to what I call 'overwhelm week': the week we have (usually in November) when it's suddenly X number of days until Christmas, the Christmas ads are everywhere, the diary's starting to look fuller than Santa's sleigh and you're already losing brain cells (and the will to live) figuring out how the hell you're going to fit it all in and find wonderful gifts for everyone you love on top! So let me help. I've carefully handpicked some collections of my absolute favourite gifts for her, gifts for him, gifts for couples, gifts for kids and even gifts for pets — here's a tiny taster of some of my top gifts for Christmas 2023.
What are the best Christmas gifts for her (or gifts for him)? Where do you start?
First of all, when you're looking for gifts for a good friend who's had a crappy time, as well as gifts for Dad (that he genuinely wants!), and gifts for teenagers that show you know them and love them like absolutely nobody else on Earth — oh and gifts for a husband or partner (if you have one), your son's new girlfriend, the people at work... it can all just feel like too much. So let's break it down…
How to think of unique Christmas gift ideas? 5 quick tips…
Start now, get a notebook, write down who you're shopping for and browse my gift collections for ideas (they've all been carefully curated so hopefully I've done some of the hard work for you)!
Think what kind of year they've had. Were there any big milestones / obsessions / achievements that you could help celebrate or tap into?
What have they got coming up next year? Anything on the horizon that you could theme a gift around?
What are their passions? If it's a niche interest, try my less ordinary collections for inspiration (you'll find everything from gifts for mushroom enthusiasts to gifts for wild swimmers).
How can you give it thoughtfully? Could you buy a personalised stamp to make all your presents feel super personal? Or theme the wrapping paper to match the gift even?
The best Christmas gifts of 2023 (and how to find them)
For me, this has been my favourite year for gifting so far. There is SO much inspiration out there if you know where to look. Apparently, as the only woman in the world to have started two marketplaces (notonthehighstreet and now Holly & Co), it's made me truly understand what makes a good gift, and for me, it's this:
Search for the unexpected (the older we get especially, the lovelier it is to be genuinely surprised)
Look for finds that are handmade or made to last (we have a 'no plastic tate' rule in our house now, and I know my friends appreciate that too)
Show you've really listened and thought about somebody (there's nothing better than feeling 'seen' and appreciated)
Give something witty or playful, that brings joy to Christmas and makes people smile
Shop from creative small businesses (that way, you're giving a gift twice — once to your loved one and once to the founder you're supporting)
Your gifts say a lot about you. Make them count. You can see the rest of my personal favourite Christmas picks for more gift ideas, or see my handpicked decorations too. Wishing you happy shopping and a totally joy-filled Christmas!

Ps. Don't forget the minis…
More inspiration for you
Related Content